4 Types of Lactation Drinks for New Mothers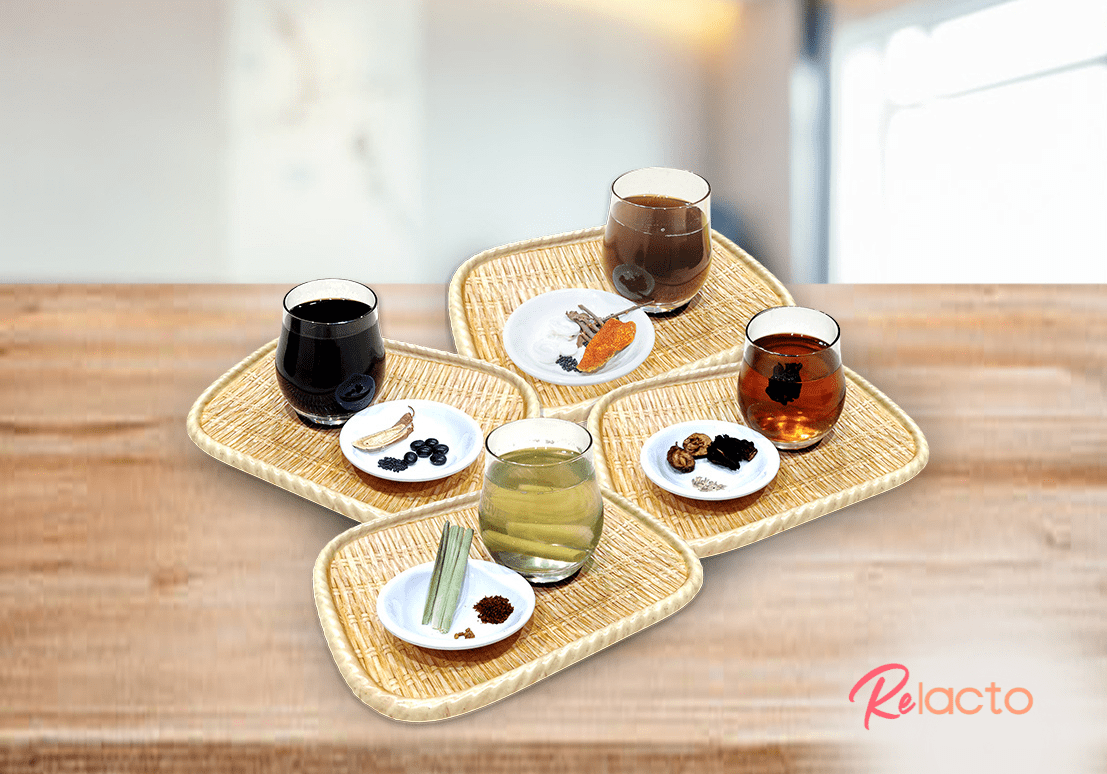 We know the importance of staying hydrated, drinking lots of fluids in order to keep your breastmilk supply flowing. Sure, water is awesome and it's THE life-giving elixir. However, what if there are other drinks you can consume which can supplement your breast milk production and supply?
Have you heard of ingredients that can be included in drinks that could potentially help you in your breastfeeding journey?
These ingredients have been lauded all throughout history. There's Fenugreek, Fennel Seeds, Green Papaya, Ginger, Moringa Oleifera, Garlic, the list goes on. 
What's even more interesting is that every civilisation would have their own idea and suggestion of which ingredients would work best to promote lactation, in one form or another. 
Lactation drinks, as we've come to know them now, have served mothers for aeons and here at ReLacto, we pride ourselves in continuing that age old tradition. 
Today, we will be taking a look through the 4 types of lactation drinks that's most popular with our mummies and their benefits to our well-being. They are the Black Bean Black Sesame Drink, Lemongrass Fenugreek Drink, Roselle Black Dates Drink, and Mulberry Herbal Drink.
1. Black Bean Black Sesame Drink
As the name suggests, there's black beans and black sesame, of course. Nature has equipped us with all we require to sustain ourselves. Black sesame seeds are one of these beneficial superfoods. These little, flat seeds are high in antioxidants, polyunsaturated fat and monounsaturated fats.
Black sesame seeds are unhulled sesame seeds and are one of the highest non-dairy option sources of Calcium. 
Fun fact, 100g of Black Sesame provides 780 mg of Calcium which is about 78% of the recommended dietary allowance in Singapore for women who are lactating.
The seeds also contain zinc, magnesium, copper, unsaturated fats, and other nutrients that are beneficial for both mothers and babies. 
Based on research, sesamin and sesamol, two chemicals present in black sesame seeds, have the potential to fight oxidative stress and manage cell life cycles, hence preventing malignant cell behaviour. Meanwhile, Sesamin is essential for the killing of cancerous cells and their evacuation from the body. 
It is noted that more research will be necessary on black sesame seeds to understand how exactly its components affect cancer cells. Nevertheless, such antioxidants are always great to incorporate into your meals as part of a healthy and balanced diet. 
Black beans, on the other hand, are rich in folate. Did you know that having adequate folate rich foods during lactation is still essential? Daily Folate requirements during lactation remain higher than non-pregnant women which is 600mg compared to 400mg respectively. Folate helps in maintaining the health and the DNA make up of your body's cells. 
As women continue to breastfeed, new cells are formed or divided in the body to support the process of lactation. This process helps to maintain mummy's good health. 
2. Lemongrass Fenugreek Drink
Ah, Lemongrass and Fenugreek. Let's start with Fenugreek, Fenugreek (Trigonella foenum-graecum) is a herb that grows to a height of about 2 to 3 feet (60 to 90 centimetres). Each green leaf separates into three smaller leaves, and it contains little white flowers.
You might have chanced upon fenugreek without even realising it: This herb has a maple-like flavour and is used to give artificial maple syrup its 'maple' flavour, while the grounded seeds are usually used in curries. It's the small golden seeds that we're interested in today.
A 2018 review of studies of 122 moms who used Fenugreek found that the plant did, in fact, significantly increase, in the words of analysts, the amount of milk they produced.
In addition, a 2018 study compared 25 mothers who received a super-mix of fenugreek, ginger, and turmeric versus 25 mothers who received a placebo.
The moms who used the super-mix experienced a 49% increase in milk output at week 2 and a 103% rise at week 4. (However, this study focused on a herbal blend rather than just Fenugreek. The Fenugreek is thought to have played a role.)
Researchers are still puzzled as to why Fenugreek works. It could be due to the phytoestrogens (plant compounds related to oestrogen) found in it.
Now, let's turn our attention to Moringa Oleifera which is also commonly known as a drumstick tree. It originates from India, Pakistan, and Nepal. All of its components are considered medicinal. The leaves of the moringa oleifera are traditionally known as a galactagogue that helps to support breast milk supply. 
The theory that researchers have on how it may work is that phytosterols of the leaves stimulate the secretory nerve endings in the milk glands so that milk secretion increases, or stimulating the hormone prolactin. This then increases positive feedback interchangeably between milk glands and increasing prolactin glands, hence more breast milk may be produced. 
3. Roselle Black Dates Drink
The main ingredients used in this would be the Roselle Flower, Black Dates, and Fennel Seed.
Let's take a look at each of those ingredients in turn.
Fennel
As far as we know, it works by reducing the inhibitory effects of dopamine on prolactin levels which allows for a smoother breastmilk production experience for mummies.
Roselle
Roselle is part of the hibiscus family. It is well known for making beverages that taste like ribena. This tea is consumed by people from various countries and you can find this very plant locally in Singapore, specifically in the Singapore National Park wherein, you'll find they talk about the common uses of it. 
For centuries, roselle has been used as a medicinal plant. The plant reportedly provides anti-hypertensive or mild laxative properties. It is also said to contain antioxidants like anthocyanins and Vitamin C  
Black Dates
Black dates. This fruit is shaped similarly to dates in general and it is also known as "angco." 
Angco is an ingredient frequently featured in Chinese cooking and is said to traditionally provide numerous health benefits from strengthening spleen function, overcoming constipation, to helping with insomnia.
Putting them all together, this drink may support your lactation journey indeed.
4. Mulberry Herbal Drink
Here, we have a drink that makes use of Tong Cao herb and Sang Ji Sheng to improve lactation. Let's look at the two of them individually from the Traditional Chinese Medicine (TCM) perspective. It is made from Mulberry Mistletoe and Tong Cao. 
Mulberry Mistletoe is also known as Sang Ji Sheng. It is neutral in element. Interestingly, it is believed to help calm the womb and promote lactation. As for Tong Cao, it is known as the Medulla Tetrapanacis, Tetrapanax, or simply just the Rice Paper Plant Pith. This herb is slightly cooling in nature. It is also believed to help promote lactation. 
Closing Words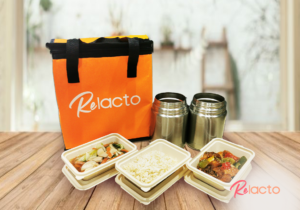 If you are interested in having any of these drinks for yourself, there's actually a very convenient way in which you can enjoy them.
We'll let you in on a secret. These drinks can be found in our ReLacto meals. Of course, our lactation drinks are concocted with inspiration from the traditional recipes, but with two additional bonus points – 1. We make them using our own unique recipes, and 2. We have additional ingredients guided and recommended by our professional in-house dietitian to ensure that you are getting all the nutrients as well as the best support you can get from a breastfeeding meal plan! 
Let's say that you are worried about being served the same drinks and will get bored of them, well, don't worry. We will serve a different lactation drink daily and with a wide range of over 100 dishes from fusion as well as Chinese cuisines, the only thing you have to be worried about is which to eat first!
All this talk about food and lactation drinks got you interested in a specific meal plan for lactating? You can stop looking online for "lactation food Singapore" already, because we have everything you need right here. Drop by our website to view our menu and book your packages today!