Dietitian Shares: Breastfeeding Nutrition: 3 Unexpected Ways It Impacts You and Your Baby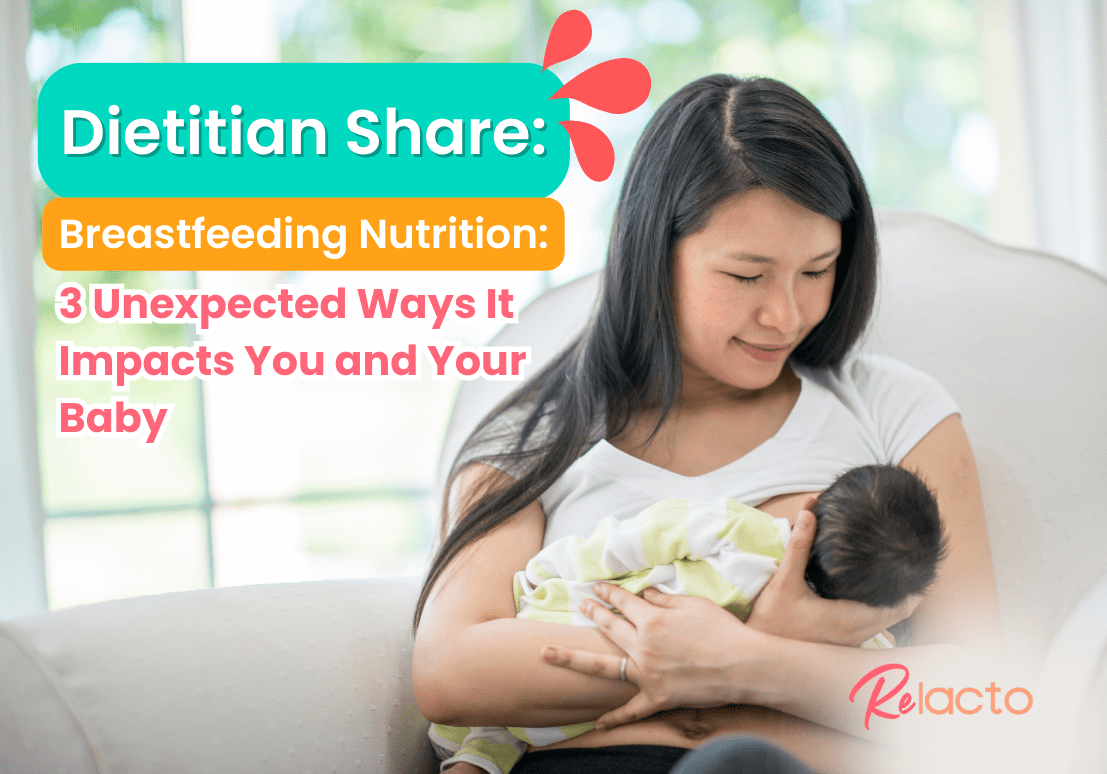 When it comes to foods to improve lactation, the focus is always on increasing milk supply. One of the most Google-searched questions among many breastfeeding mothers is probably best foods to increase breast milk. However, did you know eating well and having good nutrition brings many more important benefits?
Research suggests that the way mummy eats during pregnancy and breastfeeding may influence her little one's dietary habits and food preferences when they grow up. So if you want your baby to eat healthily, it has to start with you!
Here are 3 main reasons why nutrition is so important as you breastfeed!
Adequate Replenishment for Mothers 
First and foremost is the health of mummies as they breastfeed. Good health comes from good nutrition and lifestyle habits. Breastfeeding in itself is beneficial in many ways such as helping mummies to lose weight post-pregnancy, quickening the recovery process during postpartum and even lowering the risk of developing breast cancer later on in life. However, the immediate effect of breastfeeding without the support of good nutrition can be detrimental to mummy's health. 
For instance, breastfeeding demands higher fluid intake by mummies to produce breast milk. Without adequate replenishment of fluids, mummies can easily be dehydrated which can lead to other issues like constipation, bloatedness, tiredness and even headaches. 
Besides that, breastfeeding also demands adequate calcium replenishment in mummies. This is because the calcium in breast milk comes from the mummy's own calcium stores which is the bone. Inadequate intake of calcium-rich foods would mean that these stores would be depleted and in severe cases may affect the bone health of mummies. Fortunately, the woman's body is amazing and is able to increase the absorption of calcium and the efficiency in replenishing calcium stores during this time. Thus, do remember to always include 2 to 3 servings of calcium-rich foods regularly. 
Optimising Breast Milk Quality/ Nutritional Content
Research has found that when mothers optimise their nutrition and lifestyle habits during pregnancy and breastfeeding, they are able to optimise their child's health. This is due to nutrition programming during the first 1000 days of life. Optimising this window of opportunity gives mothers the power to give their children the best possible start in life. Studies have also shown that children who receive the right nutrition during pregnancy, infancy and toddlerhood, would also grow up to be better learners with fewer behavioural problems. 
Here are some of the micronutrients in breast milk that are dependent on maternal dietary intake.
Vitamin A

All Vitamin B ( except folate)

Vitamin C

Vitamin D

Choline

Iodine

Omega 3-DHA
When a mother does not have an adequate intake of these nutrients, these nutrients will be at lower levels and less readily available to their little one via breast milk. 
Nutrients like Vitamin A are essential for vision; Vitamin C for collagen production in the skin, muscles, joints, gums and blood vessels; Vitamin D is essential for bone development and support of the immune system; Choline, Iodine and Omega 3-DHA play vital roles in brain development, hormone regulation and even vision acuity.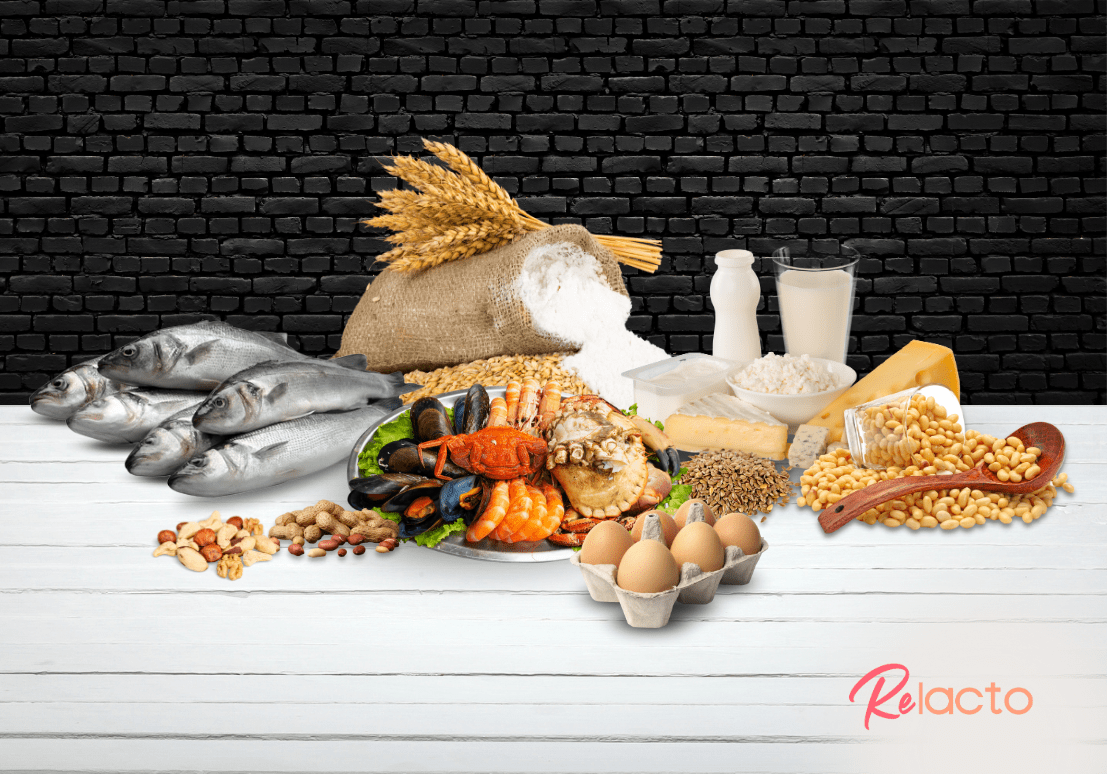 Allergenic Food Prevention by Introducing to Baby Allergenic Foods via Breast Milk
Contrary to popular belief, restricting any foods to prevent food allergies is not recommended. Instead, evidence is showing children have a lower risk of developing food allergies when they receive early exposure to allergenic foods during pregnancy and during weaning not earlier than 4 months old. Restricting exposure to such foods until the child is in toddlerhood is not necessary and may impose a higher risk of developing food allergies instead. Early exposure helps the baby's immune system to regulate and develop tolerance to such foods. 
Of course, if you are allergic to them yourself, then it is best to avoid them. But if you are not, then it's good to consider incorporating allergenic foods into your diet during pregnancy and breastfeeding are:
Fish

Seafood

Dairy

Soy

Wheat

Sesame 

Nuts

Peanuts

Egg
If you do notice a rash, hives, diarrhoea, blood in stool and wheezing noise in your little one after such exposure, identify the specific food and seek advice from a medical practitioner. It is best to avoid these foods for a few weeks. Depending on the severity of the allergic reaction, doctors would be able to advise you on how you can re-introduce such foods to your baby in a controlled manner safely. 
Conclusion
Enjoying a variety of foods and cuisine is great! Whether you're eating at home or out, always keep in mind to practise the "healthy plate" concept as regularly as possible. It is a good and healthy habit to always have half your plate containing vegetables, at least a quarter of the plate a wholegrain staple of your choice and the remaining quarter of your plate of chicken, meat, fish or plant-based protein.
This way, you would be able to cover a variety of micro and macronutrients your body needs to support you and your baby as you breastfeed. These days, there are services that provide lactation food in Singapore that may be helpful in taking away the stress of cooking in your busy schedule as you continue to attend to your baby. Whether it's out-sourcing,  having home-cooked meals or a mixture of both, remember that although your baby is no longer in your tummy, your baby still depends on you fully as the main source of nutrients during the first 6 months of his or her life.  Prioritise quality nutrition that would nourish you and your baby well.