Dietitian Shares: Non-Dairy VS Dairy, How to make sure you have enough calcium?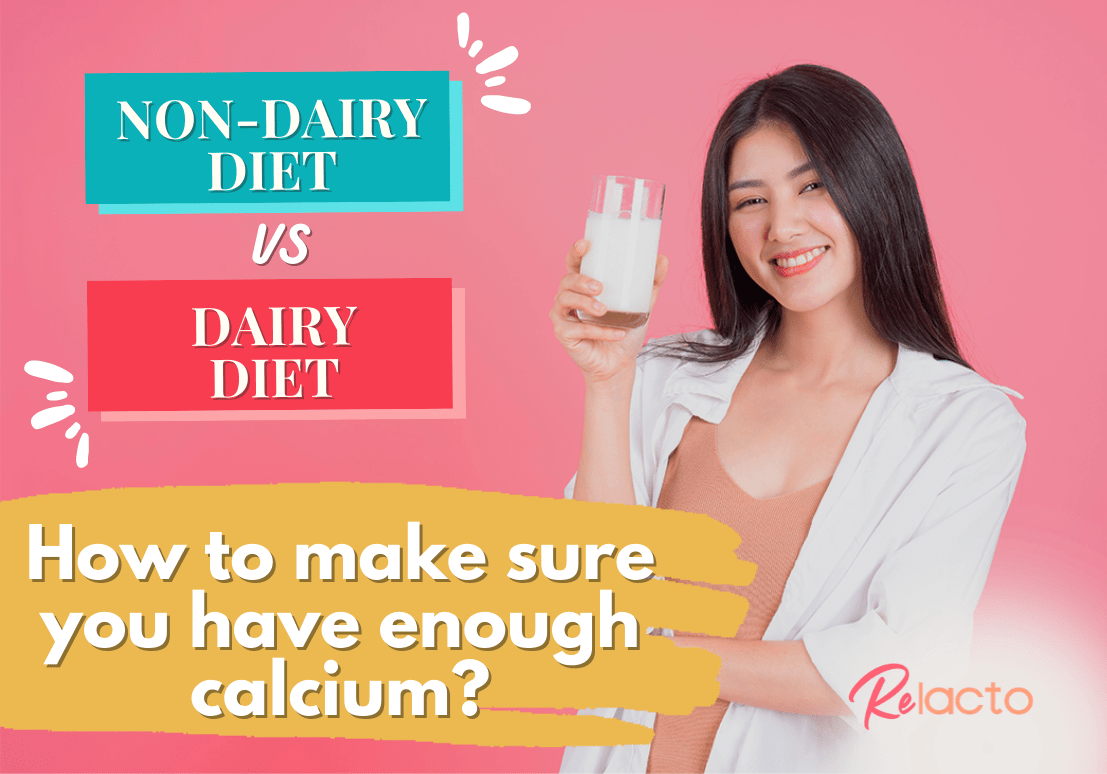 Calcium is an important part of our dietary intake. Despite our body's ability in regulating calcium content in  our breastmilk for our babies regardless of our eating habits, our body compensates for the lack of calcium intakes by extracting calcium from our bones so that the body can produce adequate calcium in the breast milk for the baby. Interestingly, nature protects mother's bone health through hormones that are protective on the bones throughout her breastfeeding journey, thus making it easy for her bone density to bounce back once a mother stops breastfeeding. 
Calcium plays a part in regulating muscle contraction which reduces general muscle cramps and period cramps! This is good news especially since period cramps can be debilitatingly painful for some women. Calcium helps to stabilize these muscle groups and reduces cramps and pain. 
Dairy Sources vs Non-Dairy Sources
The main source of calcium from our food comes from dairy! Thus, apart from wholegrains, foods like cow's milk and dairy products should be a staple in our diet. In general, we are all recommended as women to have 1000mg of calcium per day. That is equivalent to about 3 cups of regular cow's milk a day in Singapore. If you are able to pick a high calcium source of Cow's milk, you would only need 2 cups a day. 
| | |
| --- | --- |
| Dairy Sources of Calcium per 100g | Non-Dairy Sources Calcium per 100g |
| Low fat milk, 136mg | Soybean milk, 170mg |
| Full cream milk, 93mg | Tofu, 164mg |
| High Calcium milk, 200mg | Tempeh Deep Fried, 89mg |
| Processed Cheddar Cheese, 557mg | Ikan Bilis whole dried, 1572mg |
| Yogurt, 121mg | Sardines canned tomato, 430mg |
| Greek Yogurt, 110mg | Cooked Kale, 150mg  |
| Cultured Milk, 39mg | Cooked Amaranth, 209mg |
| Kefir, 130mg | Cooked Spinach, 151mg |
Source: US Food Data Central & Singapore Food Composition
Dairy is probably the most reliable source of calcium for the average consumer as it is widely available and typically fortified with more calcium.  All you need is just 2 cups of high calcium milk to achieve your daily requirements of calcium intake. You may be able to find similar values of calcium provided in high calcium soy drinks. This can be suitable for those who are vegetarian.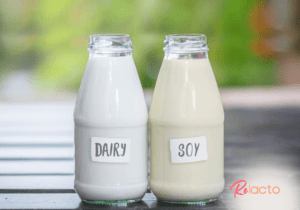 If you're avoiding dairy sources because you are lactose intolerant or allergic to dairy, then a non-dairy option would be something you would want to consider having. Fortified soy or soy products are the next easiest non-dairy source for calcium. Apart from that, you can also obtain good amounts of calcium from incorporating some of these ingredients into every other meal just to boost your calcium intake such as ikan bilis, sardines, kale, kailan, spinach and even black sesame seeds! It's definitely more difficult to achieve adequate calcium intake without cow's milk, but with some meal planning, it can be done and you can still achieve a balanced diet. 
Relacto Menu
Relacto menu is a lactation food delivery provider. It provides lactation food singapore to support mothers after their confinement period to continue breastfeeding. Many mothers still need help in the kitchen as she's still very occupied by her baby. So a breastfeeding diet meal plan helps to take away the stress of menu planning of what to eat during this time. As the ReLacto menu is generally planned and designed without many dairy food ingredients, careful selection of vegetables and high calcium soy products are used in order to provide calcium into the diet such as high calcium soy drinks, high calcium tofu, spinach and black sesame seeds. At least 70% of requirements are achieved just by having our meals daily through non-dairy sources. Calcium intake during breastfeeding help to preserve mother's bone health. 
Here are some of our dishes that are sources of calcium!
Braised Mushroom with Tofu, Minced Meat and Shanghai Green. 
Just 80g of the tofu we provide gives 576mg of calcium!
Braised Tofu with Spinach and Whitebait
150g of tofu provided 1080mg of calcium, 

It contained some spinach and whitebait which are also sources of calcium
Red Amaranth with Ikan Bilis
Red Amaranth contains 218mg of Calcium per 100g

Ikan bilis also provided some calcium to this dish
Steamed Homemade Tofu with Danggui and Minced Meat
High calcium soy milk is used in this dish which provides 200mg of calcium per 100g.
Wok fried Shanghai Green with Fish Maw
High calcium soy milk is used in this dish which provides 200mg of calcium per 100g 

It also uses some black sesame seeds too!