Dietitian Shares: What Are the Best Foods for Baby-Led Weaning?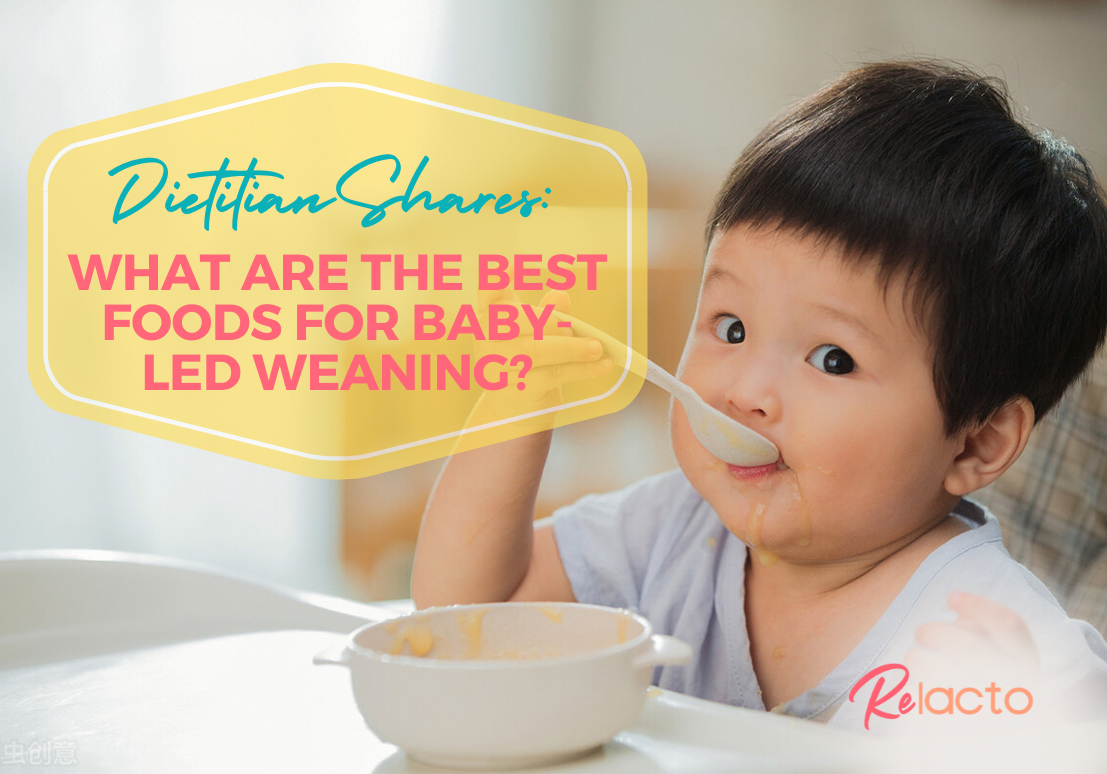 Just when you thought you got the hang of the whole baby, breastfeeding thing and breastfeeding diet plan menu , your baby is turning 6 months old in two weeks! You're probably starting to think about what to prepare the moment your baby is ready to have some solid foods. It can feel overwhelming especially when babies gag or get choked during mealtime. Genuine intentions from many parents are to build healthy eating habits.
It's great that we see more and more parents introducing fruits and vegetables as part of the first few foods they give to their little one to have! However, it is also important to progress and introduce other types of foods to your little one such as red meat, whole grains and more important challenging foods like fish, prawn and soy. Other types of foods plays a part in building not only taste preference but tolerance towards foods that have a higher risk of developing food allergy if early introduction is not done. So where to start? Here are some suggestions of foods that parents can consider apart from fruits and vegetables. 
Red Meat
Red meat is the best source of iron, particularly beef or lamb. It is important to encourage consumption of iron-rich food. It's important for babies to learn how to eat such foods as it's an acquired food. Furthermore, after 6 months, iron stores in babies start to reduce and iron provided by breast milk is no longer sufficient to provide adequate iron levels to babies. Thus, learning to eat high bioavailability iron-rich foods as soon as possible will be helpful for babies.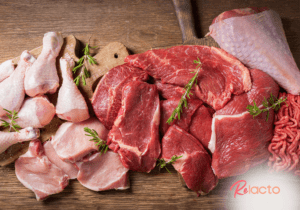 Fish
Besides that, fish is also a good option to introduce it to babies especially since it has a very soft texture. Fish are also a rich source of Omega 3-DHA which will help to promote brain development for babies too. Beware of any bones or skin before passing to babies as these parts of the fish are a choking hazard. Of course, it's also important to choose fishes that are low in mercury too such as salmon, cod fish, Atlantic mackerel, or skipjack tuna. Any of these low mercury fishes can be given to your babies once a week safely. Fish can be served to babies either minced or cut into strips that are about the size of your pinkie finger.
Shellfish
Parents may be a little weary about shellfish as it is commonly known to be at higher risk of developing food allergies. However, it is important for babies to be introduced to such foods during early childhood. They are also rich in Omega 3-DHA and low in mercury.  One of the shellfish that is easy to prepare for babies are prawns. It can be minced and served by itself or mixed with rice or porridge.
Soy
Soy is also one of the common food allergies. Soy is not only known to be a good source of plant-based protein, it is also a good source of calcium. An easy way you can introduce soy to babies is through tofu or soybean curd. Since tofu is very soft, the possibilities of how you would like to provide to your baby are endless! You can pan fry small cuts of tofu, steamed tofu with minced pork and many more. 
Peanut/ Tree nut
Peanuts are the main food allergy in children. More studies show that early children that receive early introduction to such foods would help to reduce the risk of developing food allergies later in childhood. Peanuts and tree nuts may be a little tricky especially since peanuts or tree nuts are a choking hazard. Peanut oils can be a good start. Thus, cooking other foods with peanut oil can be used. Other options that can be done are mixing some peanut butter in overnight oats and serving it to your little one.
Mummy's Dietary Intake
If mummies are still breastfeeding, it's important to still eat all these foods so that you can continue to expose different foods to your baby through your breast milk. Having such foods in your breastfeeding food plan even before your baby starts weaning would also help to prepare them better and maybe reduce the risk of them developing an allergic reaction when your baby starts solid food.  Yes, we agree mummies can already be so busy keeping up and coping with the baby, house chores and breastfeeding, there is almost zero time to even plan your next meal. So before all that happens, it's probably best to start seeking external help to help provide that for you. It can be your friends, family,  or a food provider that is able to provide a breastfeeding mum meal plan.