Healthy Snack Ideas for Breastfeeding Mums on the Go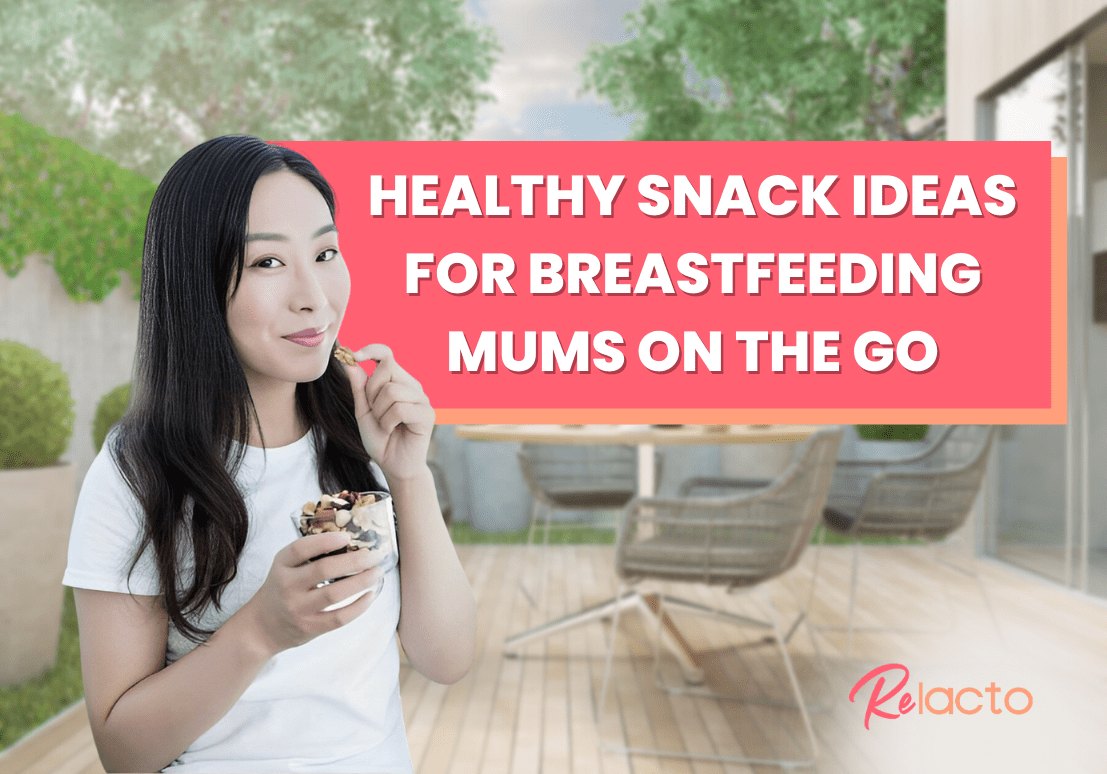 Breastfeeding is a time-consuming and energy-draining activity that requires you to keep up your energy levels to produce the milk your baby needs. As a breastfeeding mum, it can be tough to find healthy and convenient snacks that you can take on the go, especially if you have another baby to attend to, a.k.a. your career. 
It is easy to reach for sugary snacks and junk food, but these will only leave you feeling sluggish and may not provide the nutrients your body needs to maintain your milk supply. While there is no miracle food that will magically boost breast milk, there are plenty of foods that could help with it.
So, here are some healthy snack ideas that you can incorporate into your snack plan which are perfect for breastfeeding mums on the go.
Nuts and Seeds
Nuts and seeds are excellent sources of protein and healthy fats. They are easy to pack and carry, making them a perfect snack for any busy person. Almonds, cashews, pistachios, and pumpkin seeds are some great options. You can also mix them up to create a trail mix with dried fruit or chocolate chips for a sweet treat.
Greek Yoghurt
Greek yoghurt is an excellent source of protein, calcium, and probiotics. It is also low in sugar, making it an ideal snack for breastfeeding mums who need to keep their blood sugar levels stable. You can add some fruit, nuts, or granola to make it more filling and delicious. And if you have a sweet tooth, add a handful of sweet grapes or berries and it makes quite the decadent dessert.
Hard-boiled Eggs
Eggs are recommended to be eaten daily. They are the best source of choline which is important for brain development in babies. Just two eggs a day would help you achieve more than 50% of your daily requirements as you breastfeed. Of all types of egg preparation, hard-boiling eggs are probably the easiest method. They are an excellent source of protein and are easy to prepare and pack. If they are too bland for your taste, you can simply add some salt and pepper to taste. Or, if you need a little more flavour, dip them in hummus or guacamole for an extra boost of flavour if you have access to them.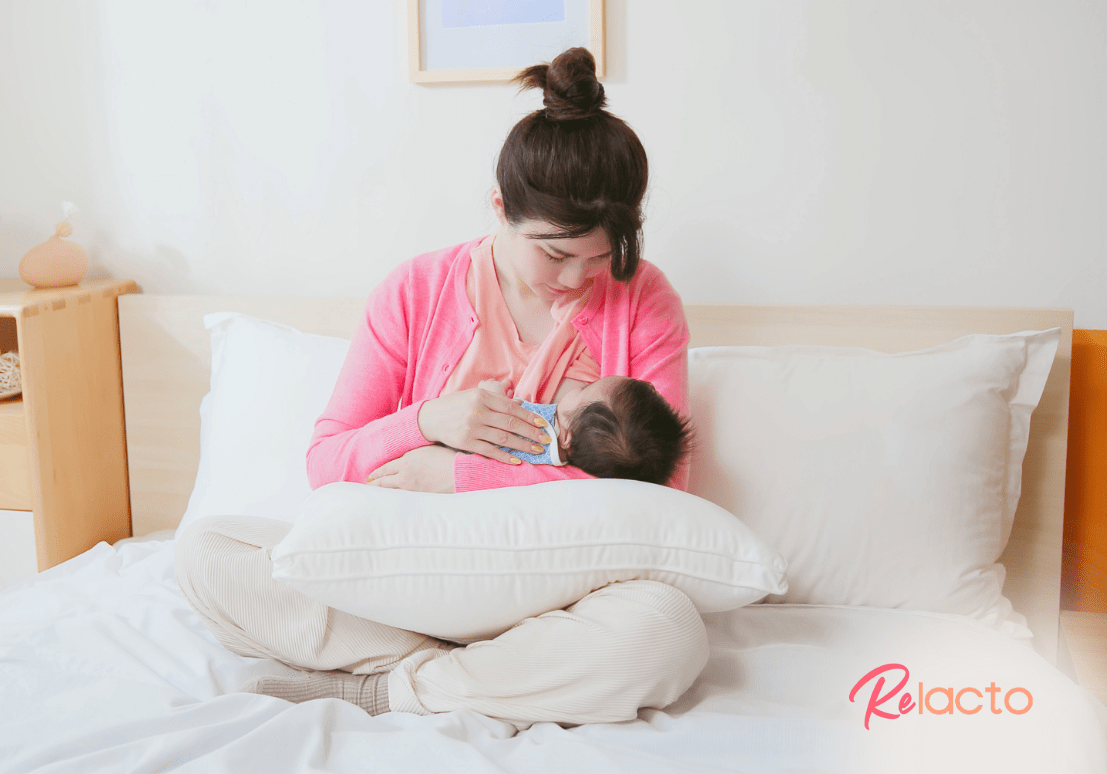 Fresh Fruit
Fresh fruit is a great snack option for breastfeeding mums on the go. Fruits like apples, bananas, and oranges are easy to pack and provide a quick source of energy and nutrients. If you prefer more variety, you can pack some sliced fruits of different kinds in a container and pair them with some Greek yoghurt or peanut butter for a more filling snack.
Hummus and Vegetables
Hummus, made with chickpeas and garlic (which also helps to boost breast milk) is a tasty and healthy snack that provides protein, fibre, and healthy fats. You can dip some fresh vegetables like carrots, celery, or cucumbers in hummus for a nutritious and satisfying snack. It is very suitable for people who enjoy eating fresh, raw vegetables. Just ensure you rinse your raw vegetables thoroughly before enjoying them.
Homemade Oatmeal Bars
Oatmeal bars are a great snack option for breastfeeding mums who need a quick and easy snack that can provide them with energy and nutrients. However, more often than not, many of these oatmeal bars sold are high in sugar, which isn't ideal. So, why not make them yourself at home? You can make your own oatmeal bars with ingredients like oats, honey, peanut butter, and dried fruit, and store them in the refrigerator, ready for you at any time. Oats are one of the foods to increase milk supply.
Smoothies
If you want something more than just plain fruit, why not go to the next level and make smoothies? Smoothies are an excellent way to get a quick and easy snack that can provide you with the additional nutrients you need to replenish well as you breastfeed. You can make a smoothie with ingredients like fruits, Greek yoghurt, spinach, and almond milk for a delicious and filling snack. 
Conclusion
Breast milk supply is one of the biggest concerns of a breastfeeding mother. And when we get busy, we forget that we, the source of breast milk, are also an important factor. We often forget to take care of ourselves, focusing on our babies, our careers, and our families. 
So, take this as a reminder that you are just as important. When you take care of yourself, you are also taking care of your little one. Make sure that you eat healthily as your health is a priority. And if you ever wonder what to eat when breastfeeding, you have your answer right here.
Should you wish for even more convenience or an actual menu, try out our lactation-focused meals for that extra boost or check out our dietitian-guided menu which includes well-balanced meals catered to you. Here at ReLacto, we have over 100 meals that are nourishing, nutrient-dense, and full of galactagogues, such as Fennel Seafood Soup, Moroccan Chicken Stew, and many more. Sounds good to you? Well, hop on over to our packages and get your discount today!