Lactation Meal Plan: Everything You Need to Know
Worried about your baby not getting enough milk? Worried that you're not producing enough milk? Wondering how you can produce more milk? Wondering if there's anything you can eat that would help you in breastfeeding? Searching online for lactation diet plans? Looking around for a reliable and trusty breastfeeding menu plan? Alright, at this point, we're just retelling you the process you went through to get here.
In all seriousness, breastfeeding is no joking matter; it consumes a significant amount of your energy as your little bundles of joy steal nutrients from your body. As a result, you may feel tired and hungry at the end of each breastfeeding session. Breast milk production is tough for your body; you will need to consume an additional 500 calories to meet this need.
Breast milk is well-known for carrying a variety of nutrients and health advantages. Consuming lactation-friendly meals and beverages to increase your breast milk should be prioritised because your child's growth potential and health are dependent on the nutrients gained from your breast milk. If you want to know what foods to eat to boost lactation, talk to your recommended nutritionist or doctor about lactation food Singapore moms will adore.
If you have a professional to assist you with your lactation beverages, they will be able to recommend items that are beneficial for lactating. Because they are a great non-dairy source of calcium, nuts and seeds are an excellent diet to support you during breastfeeding.
What is a Lactation Meal Plan?
Lactation meal is a well-balanced meal with various lactogenic ingredients incorporated to support a mother's breast milk supply. Nursing not only promotes a healthier growth for your child but also aids in postpartum weight loss. Keeping oneself nourished, on the other hand, maybe difficult as you juggle postpartum recovery, housework, and child care. As a result, it's reasonable if you disregard the significance of eating a well-balanced diet or keeping a lactation diet chart.
Lactogenic Ingredients
At this point, you'll be asking what criteria are actually important in a lactation meal plan. That's a fair question. To assess this, you have to remember that the meals you eat have to incorporate not only the nutrition you need for yourself and your baby, but also contain lactogenic ingredients which can help support you in your breastfeeding journey.
Some of the lactogenic ingredients that we incorporate into our lactation meals are – Fennel, Ginger, Garlic, Fenugreek, Moringa Oleifera, and Green Papaya, just to name a few. These ingredients have been shown to be able to provide support to mothers in their breastfeeding efforts.
It is also important to remember that you won't see instant results as bodily functions cannot be tweaked overnight, so what you do today may not show results instantly. That means you'll be eating this food for at least a week or two. You'd want some form of variety so that you'd be excited and actually look forward to having your lactation meals.
What makes a good lactation meal plan?
Now, you might be asking – "Alright, so, lactogenic ingredients with enough sustenance to support me and my baby, right? That's all that is required to make a good lactation meal plan?"
Well, that's a yes and a no. You have to remember, as we have mentioned earlier, that you will be eating this food for a few days at the minimum before you start to see any of its effects on your body. This then brings up the point that the food you're eating has to excite you and make you want to eat it. After all, there's nothing worse than having to force yourself to eat your meals.
Call us radical, but we firmly believe that people should live to eat and not simply eat to live! That said, we have cobbled together a quick checklist of sorts for everything you need to know about lactation meal plans at a glance.
Nutrition
This is one of the more obvious and somewhat common sense criteria of the lot. If you are eating a meal, the main reason for it is to get nutrition and sustenance. As such, when you are looking for a lactation meal, do take note if they offer a balanced diet AND if they include lactogenic ingredients. 
Aside from that, if you are like us and have to have the best of everything, then be sure to check that the providers you are looking at have an in-house certified professional dietitian who not only checks all the nutritional value of the food and the blog articles they post (like ours does even for this post), but also works with their head chef to create meals that are wholesome, nutritious, and tasty!
Variety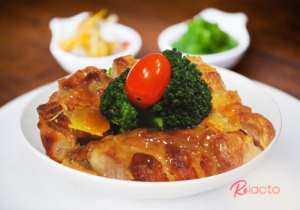 Like we mentioned earlier, these meals are what you'll be eating for quite a few days at the very least. So, it wouldn't hurt anything to have some form of variety to perk you right up from the monotony of life. See if the providers you are looking at have a wide menu or if they have just a few repeated ones.
Bonus tip: Did you know that staying hydrated can help boost your breast milk supply? It's only logical that liquid begets liquid, right? Therefore, you'd also want to enquire if there's any lactation drinks to supplement the lactation meals. 
Eco-friendliness
This might not be all that huge a deal breaker, but if you are like us and would like your little one to have a greener tomorrow, then check if they use eco-friendly packaging for their meal deliveries.
Delivery
Speaking of deliveries, what good is a lactation meal delivery service if they do not deliver, right? While this may not be something that's right up there in importance when compared to nutrition and a balanced meal, it can still help grab some brownie points. Also, bonus tip on an unrelated note, since we're talking about brownies now, did you know we also have lactation bakes that you can try when you have the munchies!
Closing Words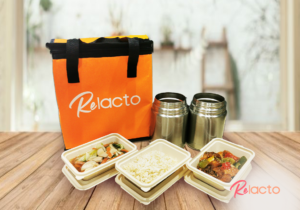 At this point, you need only ask one question – where can I get this breastfeeding diet plan? We'll let you in on a little secret. Are you ready for it? You can get your very own lactation diet plan with us!
If you are interested, feel free to have a look at our packages over on our website. There are meals for lactation purpose, recovery purpose, and menu made for non-beef eaters too, there's bound to be something for you! Should you feel like knowing more about the breastfeeding menu plan and want to speak with us, learn more at our website today!